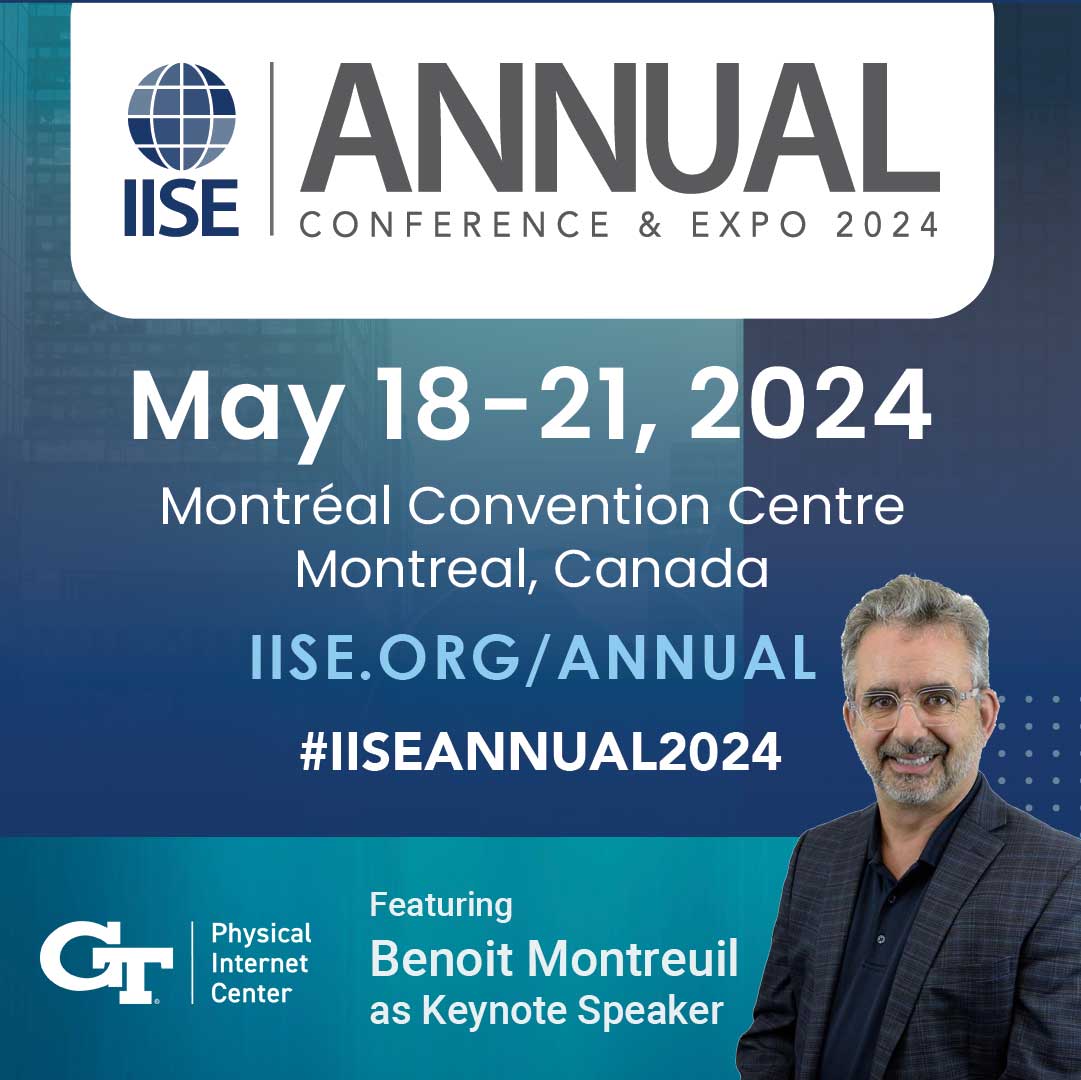 Make plans now to join your colleagues from around the globe May 18-21, 2024, in Montreal, Canada, where you can stay on top of the profession with a power-packed educational program, get inspired by keynote speakers, participate in society and division town hall meetings, shop the exhibit hall and have plenty of networking opportunities with fellow attendees.
IISE honors also will be given to the top achievers in the profession, including the Frank & Lillian Gilbreth Industrial Engineering Award, the IISE Innovation Cup and more. Visit these Annual Conference pages often for developing conference content, activities, speakers and more.
Submit Your Abstract by Nov. 17
As part of the program, Dr. Benoit Montreuil, the Coca-Cola Material Handling and Distribution Chair Professor in the H. Milton Stewart School of Industrial and Systems Engineering at Georgia Tech, has been announced as the keynote speaker for the Institute of Industrial and Systems Engineering (IISE) 2024 Conference and Expo.
Widely considered the largest industrial and systems Engineering event of the year, the annual IISE conference attracts the participation of leading industry professionals. 
With various paper presentations from reputable teaching institutions worldwide, the IISE Conference is popular among students and faculty eager to present their research work. 
In conjunction with his role as the chair professor, Dr. Montreuil holds pivotal positions as the Director of the Physical Internet Center and Executive Director of the Supply Chain and Logistics Institute. 
Dr. Montreuil's prolific research endeavors center around the formulation of techniques, methodologies, and concepts for optimizing, transforming, and enabling businesses, supply chains, and value creation networks to excel in our dynamically evolving hyperconnected global landscape. 
Throughout his four decades of research, Dr. Montreuil is credited with introducing a set of paradigm-challenging leading-edge contributions that have and continue to reform the industrial engineering industry.  
Having contributed to and published more than 250 scientific publications and communications, Dr. Montreuil is a renowned industry professional, academician, and researcher who continues to transform and nurture the aspirations of future scholars and industry professionals.