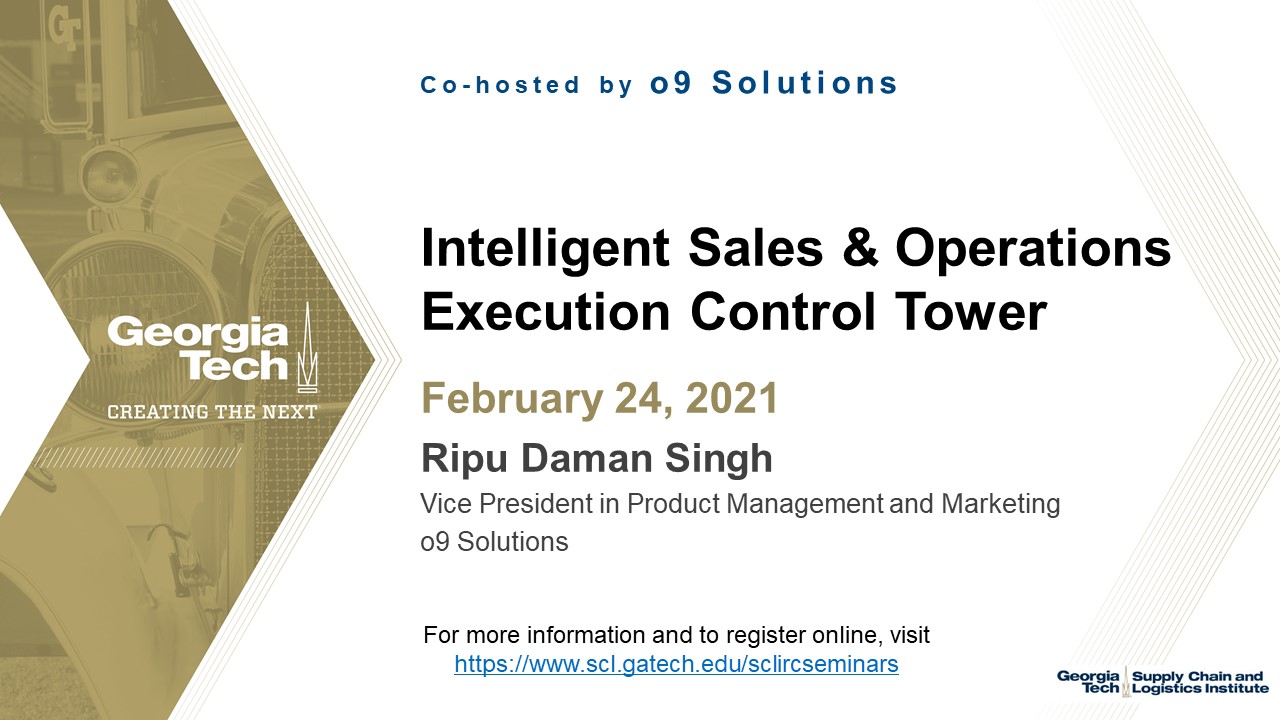 The Supply Chain and Logistics Institute hosts a series of monthly seminars open to interested faculty, students and corporate partners as well as the general public. For February, we continue our 4-part series co-hosted by o9 Solutions.
If you are interested in attending, please review the below information and register online.
SESSION OVERVIEW
What exactly is a Control Tower? How do perturbation in supply, capacity, and demand affect decision in the near term horizon? And, how does it drive value to businesses? This lecture will dive deeper into the o9 platform to discuss how technology can turn supply chains into a prescriptive machine by linking demand opportunities and supply disruptions, such as shipment or production delays, with revenue, margin, and service level tradeoffs.
SESSION SPEAKER
Ripu Daman Singh is currently serving as a VP in Product Management and Marketing at o9 Solutions, responsible for multiple initiatives including Operational Planning / S&OE / Control Tower space. He has over 20 years of experience in developing software products solving supply chain problems. He has worked with fortune 500 companies across a diverse set of industries delivering packaged applications solving supply chain planning, data management, pricing, and execution software. He holds a Ph.D. in Operations Research and Industrial Engineering from Pennsylvania State University.
The session will be moderated by Tim Brown, Managing Director of the Supply Chain and Logistics Institute.
Attendance is complimentary and this session is open to the public.