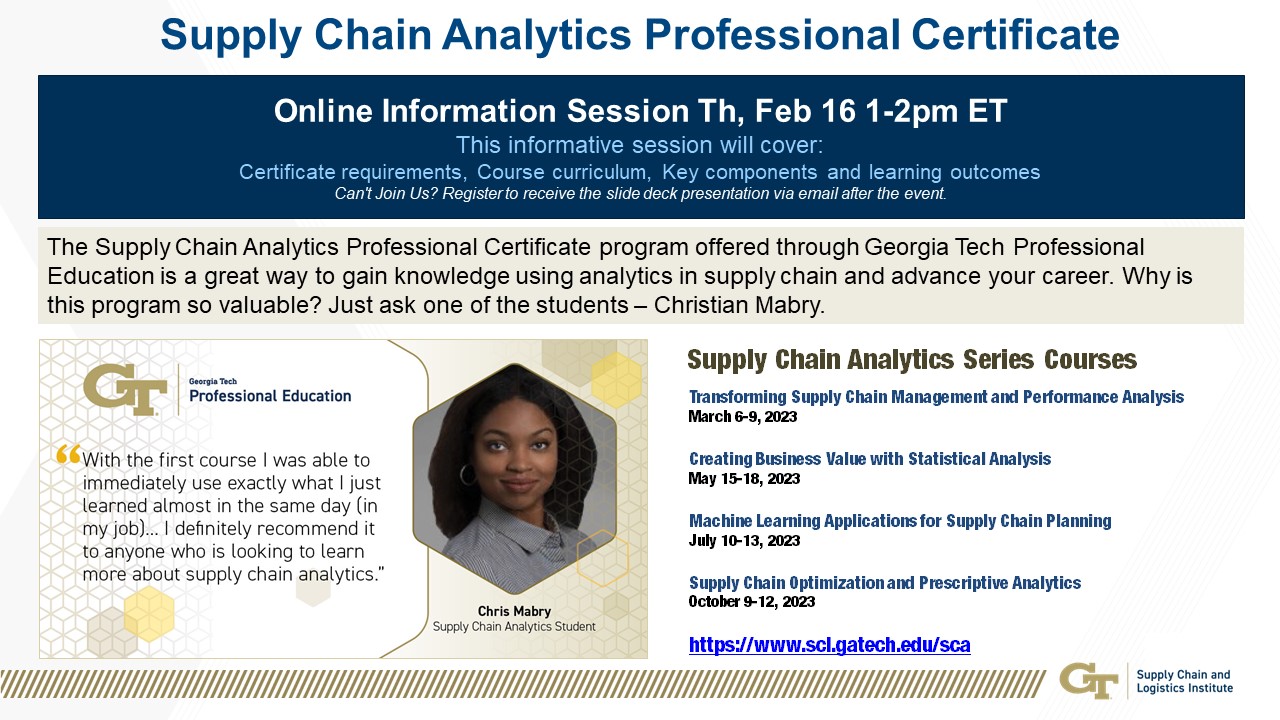 About Our Session
Join us online February 16 from 1-2pm ET to learn about our 4-course series offered through Georgia Tech Professional Education. The information session will discuss certificate requirements, course curriculum, key components, and learning outcomes for the Supply Chain Analytics series.
If you cannot join us live, still register to receive the slide deck presentation via email after the event.
Session Host
Darrell KentInstructor @GT Supply Chain Analytics
Darrell Kent is the professional education manager for ORTEC and the lead instructor for the Georgia Tech Supply Chain & Logistics Institute's Supply Chain Analytics Professional Certificate program. He brings more than 15 years of senior experience helping companies deploy machine learning, mathematical optimization, and other advanced analytics solutions as part of their wider digital transformation efforts, including in relation to pricing management, customer segmentation, demand forecasting, resource planning, network design, visual detection systems for automated yard management, predictive maintenance, machine learning-based booking control, and dispatch automation and optimization. His instructional style focuses on helping learners develop practical skills that can be immediately used to address real supply chain challenges in their organizations.