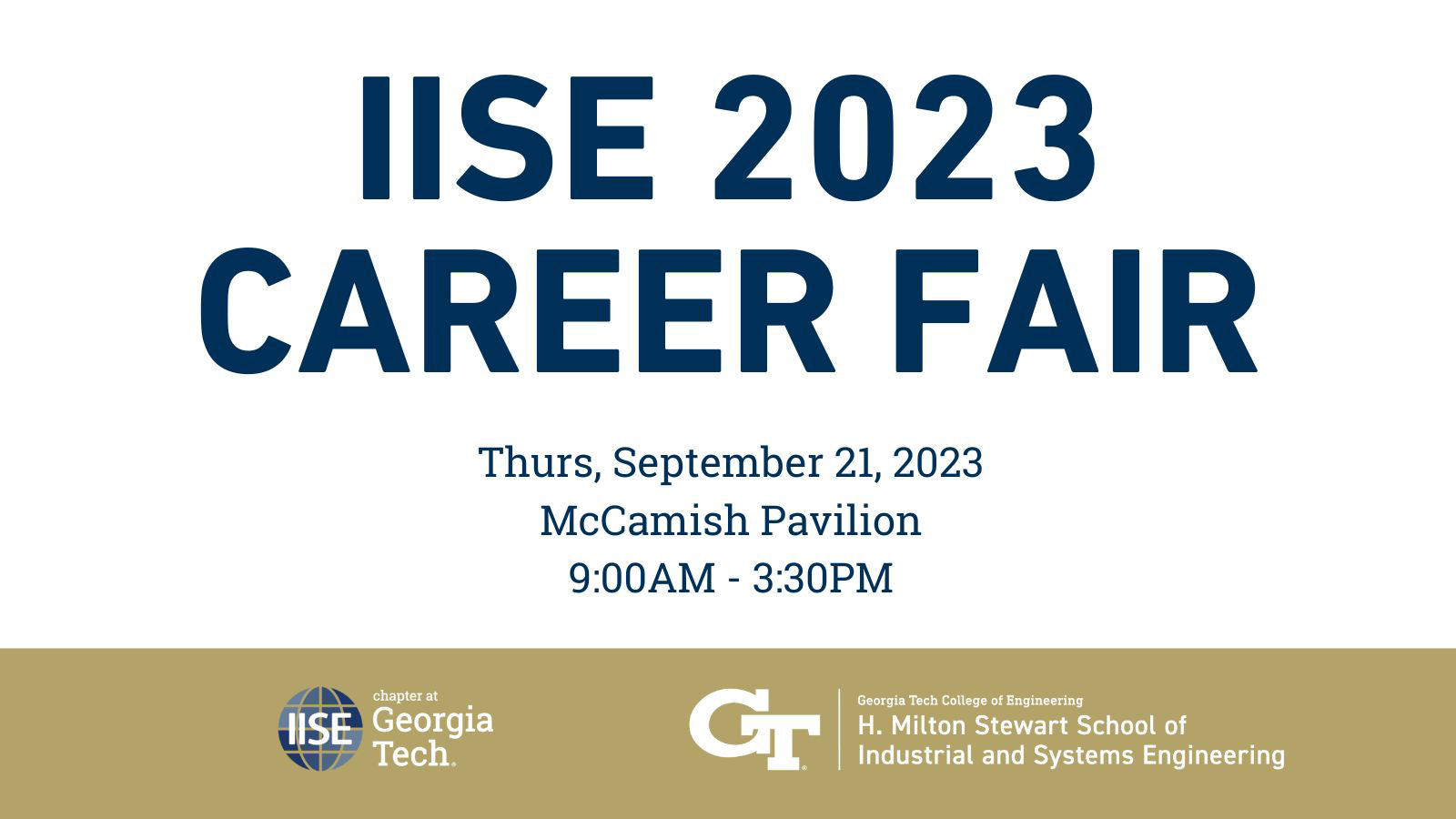 Every fall and spring semester, during the IISE Career Fair, companies across the nation come to Georgia Tech to recruit some of the nation's top talent from our Bachelor's and Master's programs. Our students are recruited for a variety of roles and perform well past expectations in all positions. We hope that you will join us this semester and meet some of the country's brightest students.
This fall semester, we will be hosting an in-person career fair on Thursday, September 21st, 2023, at McCamish Pavilion. We are actively working to enhance your career fair experience through allowing students to see a summary of all companies including majors recruited, years recruited, GPA requirements, and industry. This ensures that students can pinpoint the companies actively recruiting for them helping both students and recruiters! In addition, we will be having a general diagram of company booth locations so students can easily find your booth! If you have any questions or concerns, please email us at iise@gatech.edu.
Employer Registration: If you register and PAY by August, registration is $850. After August 1st, the payment will be $1000.00.
Registration Deadline: September 14, 2023